Ateez Store - Fans Ateez™ Merch
Ateez Merch is the fans merchandise for Ateez fans. We are #1 Ateez Apparel & Collectibles. 
This t-shirt is a must-have item in any Ateez fan's wardrobe. It's not only is it stylish, but it comes with a comfy material. Our store is offering discounts that you can't find anywhere else. So don't wait to get your favorite shirt at a fraction of the price that is only available during our summer sale!!!
A versatile shirt, perfect for any style
Standard form with 2D printing effects
High-quality, breathable fabric
Unique and stylish t-shirt for fans
Original Ateez design
FREE SHIPPING
To celebrate ATEEZ's comeback and success through the "Guerrilla" song, we have just 10% off a line of t-shirts related to this song's theme. ATINY fans show your love right now with unique products
All designs are inspired by the "Guerrilla" song

Quality and breathable cotton material

The shirt form is suitable for both men and women

Grab the fast discount deal
Pick your favorite Ateez characters and start browsing thousands of products.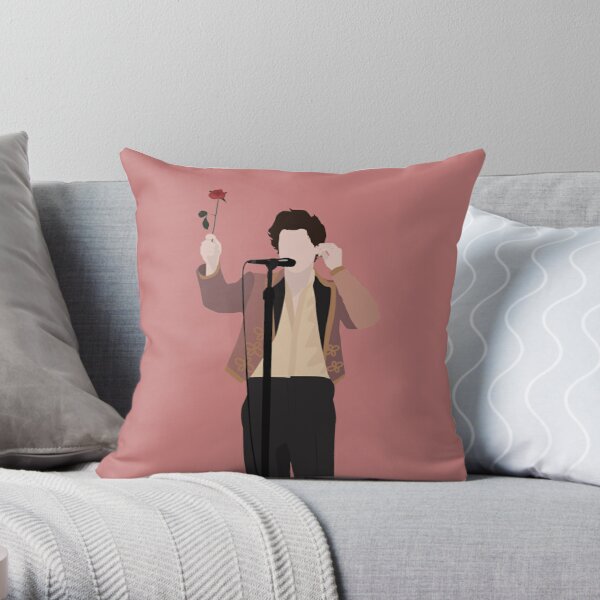 1. Harry Styles Pillows – HARRY STYLES ROSE Throw Pillow. This Harry Styles Pillow is something you should look into if you're a fan of
Spring is just around the corner! And that means summer is coming! Shopping for summer clothes is always a fun time because you get to
K-pop has dominated the world in more ways than one in 2020 – which indisputably, was the weirdest year yet. Comfort music from our favorite
Welcome to Ateez Store – Ateez Fans Merchandise
We are delighted to welcome guests present here who are fans of the famous K-pop idol group Ateez. The group is known for its 8 members, including: Hongjoong, Seonghwa, Yunho, Yeosang, San, Mingi, Wooyoung and Jongho. The group officially debuted on October 24, 2018 with the Treasure EP. 1: All to Zero. Ateez fashion has been known for its originality and has been an inspiration to many designers. At our Ateez Merch Fans Store we offer a wide range of Ateez inspired items ranging from Ateez Accessories, Ateez Bags, Ateez Backpacks to Ateez Clothing line including: Ateez T-shirts, Tops Ateez Hoodie, Ateez Shoes, Ateez Sweatshirt, Ateez Mask. .. While in most places it is difficult to find the perfect Ateez Merchandise and its accessories, we offer all Ateez printable items.
You can also get creative with all the products in our collection as you can find everything here.
Why Choose Ateez T-Shirts or Hoodie?
Ateez has been active since 2018 and has had a number of overseas concert tours. Ateez is a very young group with the potential to grow and grow even further than it is today. Therefore, Ateez is supported by many creators for the style, posture and dialogue of the characters, materials. music references and more. People are looking for Ateez-inspired merchandise everywhere, especially T-shirts and hoodies.
Many famous fashion brands have adopted the Ateez style and created their own clothing collections. Here, we're just trying to make it easier for everyone in the world.
An Ateez Fans Store – Our Collection
Our Ateez Fans Store is the perfect place to shop for Ateez Merchandise in a variety of sizes and styles. You can get t-shirts, hoodies, jackets or figures, stickers, and more, anything you can think of can be combined with our range.
Discover your favorite products here in our Ateez Merch Store. You can buy it with peace of mind because it is always our top priority, our payment methods are trusted by the most reputable sources. Includes: PayPal, Credit/Debit Card (including but not limited to Visa, Mastercard, American Express). We deliver fast and free worldwide, so you can order anything you see on the Store, no matter where you are.
Are you having problems with your delivery? Is your product late or damaged? Do you have any problems with payment? In any case, please contact us at contact@ateezstore.com email.
Ateez Fans Merchandise Store's Mission!
At the Ateez Fans Merch Store, everything we promise revolves around our mission to serve such a large number of Ateez lovers that it is rare to find a place that sells a wide range of products and is all licensed. We want to respect the art who created that masterpiece for us.
Our mission is to make it as convenient as possible for the fans and the community that they don't have to work for it as much as they used to. We are committed that customer satisfaction always comes first, treat our customers with the utmost respect and provide them with the highest quality service they deserve. Our customer support is always available to assist Ateez fans with any questions that may arise.
Who Is Ateez?
ATEEZ (stylized: ATEEZ, Hangul: 에이 티즈) is a South Korean boy band formed by KQ Entertainment in 2018. The group has 8 members, including: Hongjoong, Seonghwa, Yunho, Yeosang, San, Mingi, Wooyoung and Jongho. The group officially debuted on October 24, 2018 with the Treasure EP. 1: All to 0. On November 2, the group performed "Pirate King" on KBS Music Bank.
Before their debut, ATEEZ used to be called "KQ Fellaz" based on the company name KQ Entertainment. They were active under this name for a while before their official debut in October 2018.
On 3rd July 2018, the group name was changed to ATEEZ, that is, after the group name i.e. 'ATEE (nager) Z'.
On October 2, 2018 through the group's official SNS, ATEEZ released a teaser announcing their debut date. In addition, the teaser also provides the date and location of the launch event: October 24 at Yes24 Livehall. It was later announced that they continuously uploaded teaser photos from October 8 to October 23. On October 24, 2018, ATEEZ released their first album Treasure EP. 1: All to zero. Besides the album release, the two main title tracks "Pirate King" and "Treasure" were released on the same day. The album reached #7 on the Gaon album chart. Group showcase held the introduction with the first 400 fans on the same day. The group's first show forum was on October 25 on Mnet's M Countdown.